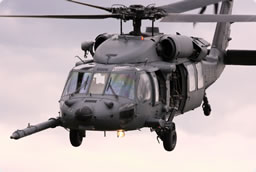 Defense Logistics
Allround Logistics Inc. has over 30 years of Foreign Military Sales (FMS) experience and can handle any procurement program involving the shipment of military hardware and explosives. We are proficient with all Foreign Military Sales forms and Department of State licenses.
In close coordination with respective government agencies we ensure timely and efficient delivery of material for Aircraft on Ground (AOG), Return and Repairable (ROR), Supply Discrepancy Report (SDR), Cartridge- and Propellant-actuated Devices (CAD/PADs), etc.
Our specially trained staff is fully compliant with the latest regulations by the International Traffic in Arms regulations (ITAR), US Munitions list (USML), Commerce Control List (CCL) and Significant Military Equipment (SME).
As of 2010 Allround Logistics Inc. is linked to the Electronic Freight Tracking System (EFTS) maintained by the US Armed Forces. For further information please contact bwi@allroundlogistics.com.